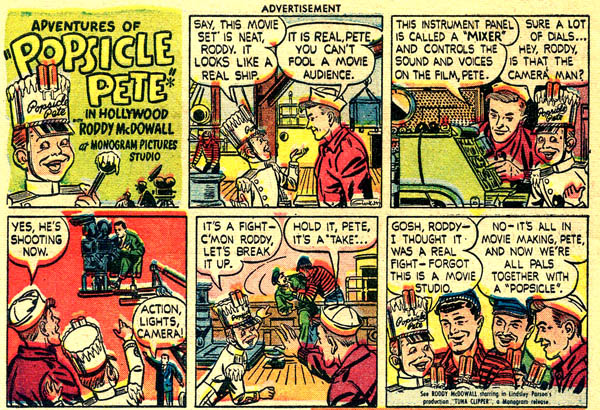 Effectiveness: 0/10
I'm not sure you can call it an adventure if all you did was go onto a movie set and be excitedly not sure what the hell anything does, and then be an idiot. Who or what is Popsicle Pete trying to appeal to? If he's not mentally challenged, someone should inform his artist, and if Popsicle Pete is not gay, someone needs to inform Popsicle Pete's everything. All I know is that if Popsicle Pete is there, sucking, then who is leading the Special But Also Gay Olympics parade. FACE, Popsicle Pete!

Popsicle Pete's Hat: 8/10
"What kind of monster would glue a popsicle to me?! Shit! I mean, I'm just a regular hat! I mean... silence."