All crime in the galaxy trembled when Jayne's bat ass and I formed this ultimate team.



Since Azura's shirt wasn't all the way off yet, this must have been taken sometime during the first five minutes of the party.



I... shit, I don't really remember why Jamie and Azura decided to climb onto me, but I do remember thinking that my hand in that paper bag looked so exactly like the Thundercats glove.



I'm somewhere underneath Nala and Erin probably saying, "Mrrphhh! Hllp Mmmmhhh!"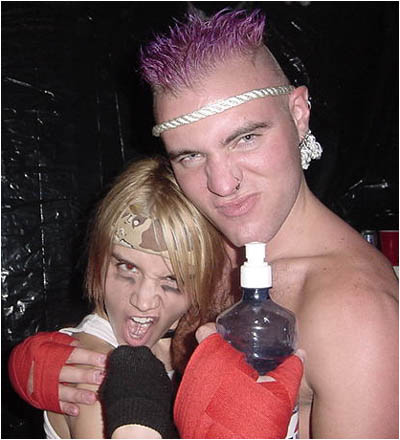 Jesus Christ... Flux and I are still tough even when we're hugging.



I have no idea who the fuck's holding up who here, but I don't remember Erin, Suzey, and me getting very far before three or more of us had to puke.



As an amateur fashion designer, I decided my hat might make a great bra for Gingerlie. And I still think it would have worked if her ribs hadn't given out.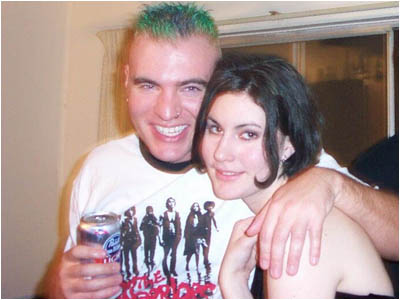 Hey, science, if alcohol kills brain cells, then explain to me how Crystal and I look so lucid and brilliant here.



Flux and I take a moment to dance before we beat every single head's ass at the party.



Sometimes Suzey and I decide to save ourselves the trouble of falling by just spending the party on the floor.

On to Part 4 - More Random Pictures

Back to the Main Photo Album