Katie, Missy, and Robin in LA seconds before I juggled them.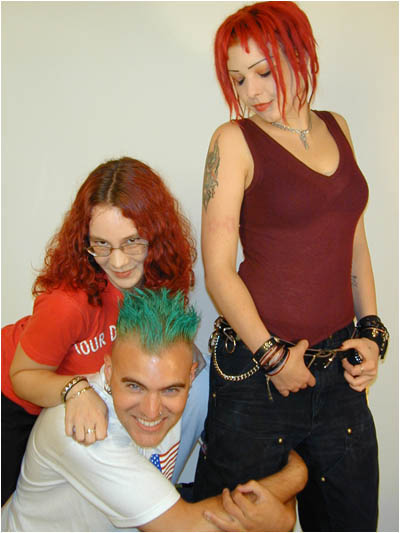 A tender moment between Sasha, Jetta and me.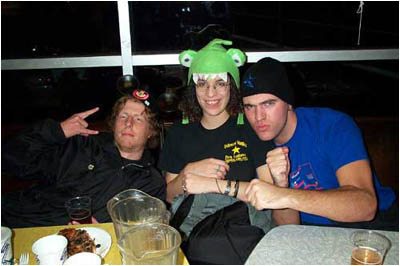 My n-word Raishawn has disguised her head as a head being eaten by a monster. I couldn't tell you why, since I never really understood her people except that they're hilariously scared of ghosts and think I dance badly.



If you could wrap your head around how much lazer was in this picture, you'd fucking shit.



Raishawn jammed a jug of rum up her shirt to hide it from rum thieves, but at most parties, up her shirt is the first place anyone looks.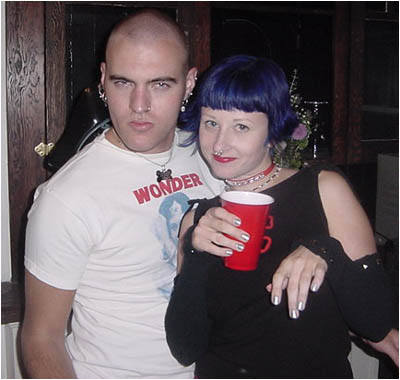 Missy and I at her birthday party. She's the adorable one. I'm the one who looks like a drunk asshole searching for a funny face to make for the camera, then not finishing it in time.



I join Sasha and Jetta in a profound statement about fuck and you.



Gingerlie rides me outside a bowling alley since she's too fat to walk.



Missy, Gabs, and I don't want to brag or anything, but we are so god damn cute.

On to Part 2 - Suicide Girls Prom in San Francisco

Back to the Main Photo Album