Tom, the host. From space.



Me and Katharine. Behind us: some kind of... combat mimes.



I never met this dude. Who knows what passions could burn in his heart?



I stole those goggles from this hot girl's girlfriend. I think she thought I was her for a minute. I think I thought I was Bono.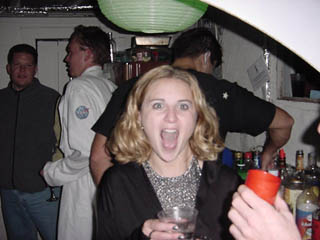 I took this picture, so Joyce might have been happy to see me, but check out the corner. Some guy is handing her an unlit candle. I guess that's pretty exciting too.



These guys are the cutest. I want to hug them.



No, fuck that. They're adorable! I want to eat them!



Best Hair.



"The time for talk is over, Elvis. Let your space desires fly free. Into my mouth."



Kara looks good for someone smaller than what I had for breakfast.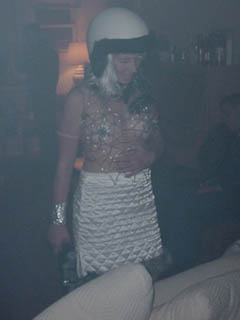 "I'd rather be golfing!"
This caption taken directly from a comedic golf t-shirt.


Page 1
Page 2
Page 3
Page 4
Back to Seanbaby.com